Never a dull moment
by Janice
(Tulsa, OK)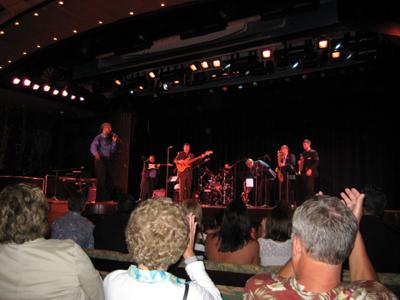 Fun Night Show on Carnival Cruise Lines
Carnival Cruises, Various

I have been on several Carnival Cruises and have loved each and every one of them. I have been on a 3 day, 5 day and 7 day cruise on Carnival. Two to the Caribbean and one to the Bahamas. I would have to say there is never a dull moment on a Carnival cruise. You can be taking part in deck games, bingo, art exhibits, parades or just lounging at the pool.

Each cruise I was on offered numerous activities each hour for all age groups. The food was delicious and there was more then enough. I don't think there was ever a time when you couldn't eat. There was a casino on each ship. There were children's activities as well as adult activities.

The itineraries on each cruise were filled with great vacation spots and allowed for plenty of time at each destination. There were more then enough excursions to choose from as well. The staff on the ships were amazing. They were helpful beyond words and catered to their guests.

The rooms were also very nice. Typical size for a cruise ship but very nice. I would definitly recommend going on a Carnival Cruise.
Join in and write your own page! It's easy to do. How? Simply click here to return to Carnival.