Welcome to PJ'S Travel Connection, Inc.
PJ'S Travel Connection, Inc.is a California Licensed Seller of Travel (2089769) and an Independent Travel Consultant affiliated with Montrose Travel (CST 1018299-10). Montrose Travel Service is highly respected in the Travel Industry and has been exceeding client's expectations since 1956. My enthusiam for traveling developed during my childhood through attending youth and church related activities in different US cities. During my husband's military career, traveling became more exciting and interesting because of the opportunity to travel to 48 of our 50 states and in the Far East (Japan).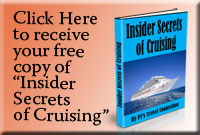 Since my husband's retirement from active military service, we have taken cruises to Alaska (through the Inside Passage), Canada, Caribbean (Jamaica, Cayman Islands, & the Bahamas), Hawaii and Mexico. Our land trips have taken us to several major US cities including New York, Atlanta, San Francisco, Boston,Las Vegas, San Diego, Washington, D.C, and Seattle. Some of the popular resorts we have visited include Palm Springs, Cape Cod, Ojai, CA, Orlando and St. George, Utah.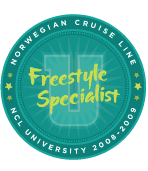 One of the most adventurous and memorable travel experiences we have planned for a client is a 14 day self-guided tour through Arizona. On this sightseeing adventure the client visited Flagstaff, Grand Canyon, Sedona, Scottsdale, Tucson, Tombstone and Bisbee. Another trip highlight for a client was the couple who booked their New Year's Romantic Getaway to Ocho Rios, Jamaica two consecutive years.
Please visit and explore my Customer Friendly Interactive Consumer Website provided through Montrose Travel. Click on the Montrose Travel Link. An array of information will immediately be available at your fingertips. Of course, we are available and welcome the opportunity to put our personal touch on your travel plans.
In order to better assist you in designing the unique personalized travel experience you desire, please take a moment to complete the online available through Montrose Travel Link. We comunicate directly with our suppliers to get you the best value and affordable travel experience you desire.
TESTIMONIALS:
Gigi Jackson writes:
"For the past two years PJ's Travel Connection has provided a terrific service in planning and securing an All-Inclusive package for my family's New Year's Jamaican Getaway (Christmas Season (06-07 and 07-08). The package included air/ground transportation, and accommodations with meals at the Sunset Jamaica Grand Resort in Ocho, Rios. Peggy was attentive and listened to the expression of our dreams and vision for the trip. She responded promptly to our questions and quickly resolved any issues. We will use PJ's Travel Connection for many future vacation and highly recommend that you consider her agency to coordinate your travel, leisure and hospitality needs."
Janet Billups writes:
"PJ's Travel Connection arranged and coordinated my Birthday Celebration in New York City (December 2006). I was a first time visitor to New York and Peggy's wide travel experience was invaluable in planning an impressive tour package which included air/ground transportation from San Francisco, accommodations at the Times Square Hilton, tickets to a Broadway Play and walking tour of Times Square, Radio City Music Hall, Rockefeller Plaza and portions of Central Park. Peggy's creativity was invaluable in resolving some unforeseen challenges that I experienced on the trip. PJ'S Travel Connection assisted me in achieving a fabulous birthday celebration and wonderful experience in New York City"